WAIHEKE ISLAND MOTEL:
Here are a few of the Waihesians you might meet on your stay with us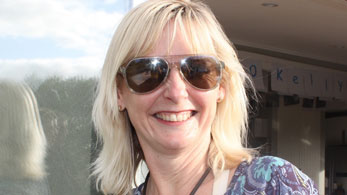 Christina
---
Welcomes everyone with a smile, happily makes recommendations on places to explore on Waiheke, enjoys a job where she can wear jandals every day and craves 72% dark chocolate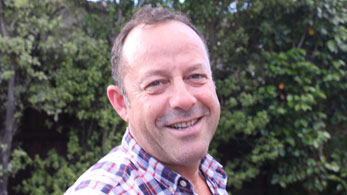 Kelly
---
Is responsible for cutting the grass, and making sure the rooms don't run short of water, goes to the gym daily to work on his 'guns', and loves his new hedge trimmer.
Steeped in History
Established many decades ago, the original cottage on Seaview Rd was one of the first backpacker retreats on bohemian Waiheke Island. It was extended with additional cottages added. The first Motel block with its large family-friendly units was built in the 1970s, and renamed The Midway Motel. Studio units were developed in the gardens in the 1980s, and one-bedroom cottages were added in the 1990s through to 2010.
Recently the rooms have been upgraded, and in 2016 Christina Hyde and Kelly Addis took over the ownership of the business, and renamed it the Waiheke Island Motel. They have big plans, so watch this space….
Waiheke Island Motel is conveniently located in the heart of the populated western end of Waiheke Island. The Fullers passenger ferry terminal is a 10 minute drive, the Sealink vehicle ferry is a 5 minute drive, and it is on the main bus route.
Across from the Saturday local farmer's market at the R.S.A., you can walk to the island's main supermarket, Ostend shops, cafes, Nomadic Deli, and Franco's Panetteria.
The motel is within an easy 10 minute drive of 10 of the island's most beautiful beaches, including busy Oneroa beach, pretty Palm Beach, and the long beach at Onetangi. Many vineyards, restaurants, and local activities are also a short drive (or bus trip) away.