Mudbrick Vineyard The Experience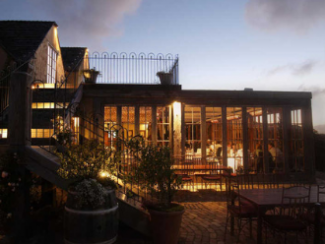 Probably one of the most iconic vineyards on Waiheke Island – this elegant vineyard and dining experience has developed a true depth of character since its inception in 1992.   
Their award winning wines can be enjoyed against the backdrop of a seriously stunning view over the Waitamata and back further to Auckland City.  With two very popular and again, award winning, restaurants on site you can only be delighted by the atmosphere and the offer of exquisite menu choices:  The Mudbrick Restaurant offers fine dining and The Archive Bar & Bistro offer a more casual dining experience with platters and shared plates. Both dining rooms offer extensive sea views as well as indoor and outdoor seating, with almost all of their produce having been grown on site or acquired locally according to the season.
Their cellar door is open 7 days a week, year round and offer a range of tastings paired with gourmet platters, cheese boards, tea and coffee, or bread and dips to nibble on. 
Wines:
Red Varieties: Cabernet Sauvignon, Merlot, Cabernet Franc, Malbec, Syrah, Petit Verdot & Tempranillo.
White Varieties: Chardonnay, Pinot Gris, Viognier.
Pretty much every aspect of Mudbrick Vineyard has been touched with passion and love.  It's simply a stunning food and wine experience, amongst stunning landscape with stunning vistas and truly lovely people!  Make sure this is on your vineyard tour!