Waiheke Street Food Festival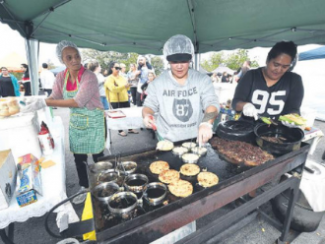 Enjoy Local
Waiheke Street Food Festival is a community event on the 2nd Thursday of each month at the Poto Hub. Run by locals, the monthly festival celebrates our local food and wine with a great selection of food stalls, live music, craft beer, wine, good vibes & great company. 
This is a family friendly festival with a great community spirit - your little ones can enjoy face painting while the 'oldies' share the best of Waiheke's hospitality.
Details
When: 2nd Thursday of the month from 4-9pm
Location: 23 Tahi Road, Waiheke.
Facebook:  https://www.facebook.com/PotoHub/
#drinklocal #eatlocal #lovelocal