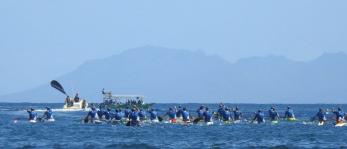 Te Heke Waiheke Island Circumnavigational Race
Introducing the first ever, singles relay endurance race around Waiheke Island. Race on either a one man waka ama (outrigger canoe), surfski, or a standup paddleboard (SUP). The race will start and finish at Wharetana Bay which is behind Te Whau Point. (1.5 km east across the inlet from the vehicle ferry wharf at Kennedy Pt.) To complete the race, Waiheke Island must have been circumnavigated. This will take approximately 5.5 hours for experienced fit paddlers. 
---
Where: Wharetana Bay, Waiheke Island Vintage Lane
Cost: 39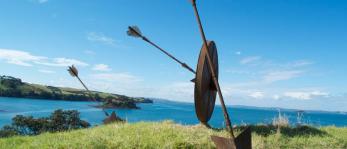 Perpetual Guardian Sculpture On the Gulf
Perpetual Guardian Sculpture on the Gulf runs from 1 to 24 March 2019. Experience 26 new sculptures by New Zealand artists along a stunning two kilometre coastal walkway and sculpture trail to Oneroa village. Enjoy food from local food trucks. Children 15 and under free.
---
When:
1 March, 2019 – 24 March, 2019
Where: Waiheke Community Art Gallery, 2 Korora Road
Cost: 10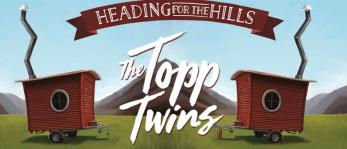 The Topp Twins - Heading for The Hills
New Zealand's well-loved national treasures will bring their original style of merriment, mayhem and mirth to Waiheke Island. Armed with guitar, mouth-harp and spoons NZ's favourite twin sisters change the musical style and gender with ease, delivering original country music, character comedy, burlesque innuendo, audience participation and some of the finest yodelling you'll hear anywhere.  Expect the unexpected, and don't miss a great afternoon of hilarious entertainment guaranteed to have you laughing or crying with "sheer joy" 
---
Where: Rangihoua Estate, 1 Gordons Rd
Cost: 60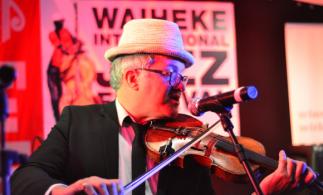 Waiheke Jazz festival
The Waiheke Jazz, Art & Music Festival delivers a stellar line up of local and international stars. A stunning day trip or weekend getaway. This iconic event now incorporated Jazz concerts, performance art, exhibitions and painting workshops and wide-ranging music genre, including Djs, bands and solo performances (including non-jazz).
---
When:
19 April, 2019 – 22 April, 2019
Where: All over Waiheke