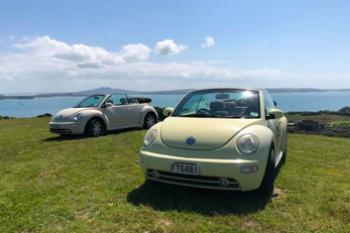 Car Hire
---
Go Topless on the Island! Explore Waiheke 'island style' in one of our two yellow convertible VW Beetles.  Hit the beaches, find the vineyards, grab your groceries or enjoy a meal out.  This is a great way to get off that beaten track and discover new sites, just like a local!
One day - $99NZD
Two days - $89NZD per day
Three days - $79NZD per day
Four days or more - $69NZD per day
Book directly at the front desk of Waiheke Island Motel
---
From $69 per day
Wine Tasting
---
People flock from all over the world to taste the wines on Waiheke Island. In Conde Nast Traveler's Best Islands in the World List. we topped the likes of the Maldives and St. Lucia.  In fact, the wine-lovers paradise was named fourth on the list, chosen by readers of the influential travel magazine. The top three islands in the world, as named by readers, were Palawan in the Philippines, Bora Bora and Moorea, both located in French Polynesia.
Given an overall rating of 84.447, Waiheke was described as:
A mix of Nantucket and Sonoma, with New Zealand charm, the island is a wine-lover's nirvana"
---
From $Free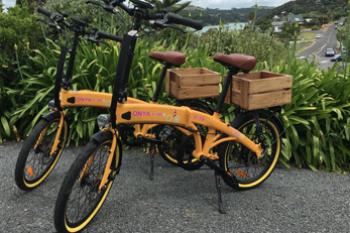 Electric Bike Hire
---
Biking is a great way to get around the island, however we do see a lot of visitors struggling (suffering) with peddle bikes on the hills. So we recommend you hire power-assisted electric bikes. You still get some exercise, and enjoy the 'green' way to get around Waiheke, but the bike's onboard batteries will kick in automatically whenever you need help with those hills. As their advertising suggests "put the fun between your legs." And best of all they can hired right from the motel at $20 per hour or $60 for the day!
"These made our trip!!! Thank you for making our trip so much fun" - Sunna Kimma via Facebook
---
From $20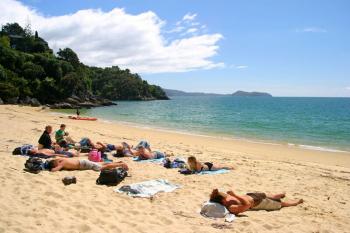 Hit the Beach
---
Within 10 minutes drive of the motel are 10 of the island's most beautiful beaches. Our recommendations are:
A morning walk on the long white Onetangi Beach, followed by coffee or breakfast at Charley Farley's
Family fun time at Little Oneroa. This beach is set in a sheltered bay, perfect for little swimmers, and has a great covered playground. No need to take food - get lunch from the Wood-fired Pizza cart, and follow it with ice cream from the dairy.
Palm Beach. A picturesque beach set into a cove, dotted with palm trees and traditional holiday homes. Best fish and chips on the island and a handy general store for snacks.
---
From $FREE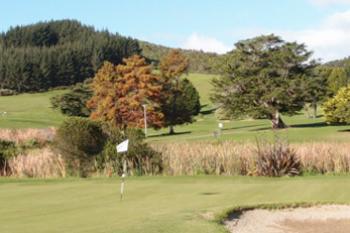 Waiheke Golf Club
---
Possibly the most relaxed Golf Club in the country, Waiheke Golf Club was voted Best Northern Region 9 Hole Course. If you've always wanted to try golf, but always been too intimidated by the collars and ironed shorts, now is the time to try. Visitors are welcome, young and old, absolute beginners to experienced players. There's good coffee and wine in the quaint club house, and even a little playground to keep the very young entertained. There's more holes in the driveway than in the course, and watch out for the ducks at the second hole. Worth a hit.
---
From $20 for 9 holes, $30 for 18 holes, and $30 for cart hire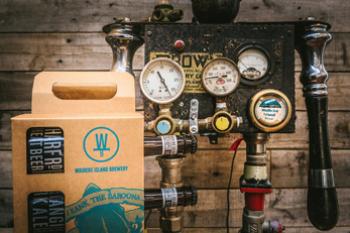 Wild on Waiheke
---
One place which has something for everyone is Wild on Waiheke. While the adults enjoy the wine and beer tasting, the kids can enjoy the outdoor playground and swings. Then everyone can get involved with the Giant Chess, Petanque, Volleyball and Flingo. And if you haven't had too many wines, everyone over 8 can try archery or laser claybird shooting for $25 each. And we recommend their delicious wood-fired Pizza - great for sharing.
---
From $free to $25 per person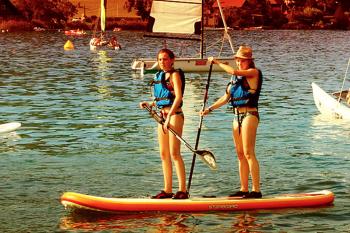 Stand Up Paddle Board
---
Paddle boarding is the hot new thing on Waiheke right now. Waiheke Board Riders is a water sports rental company that operates from both Oneroa and Onetangi beaches on Waiheke Island. They specialise in Stand Up Paddle Boards (SUP) but also have soft top surfboards and boogie boards as well. They give comprehensive 'on water' SUP lessons to individuals or small groups, or offer just basic beach instruction and let you have fun and figure it out for yourself.
---
From $30 per hour, or $60 per hour including lesson.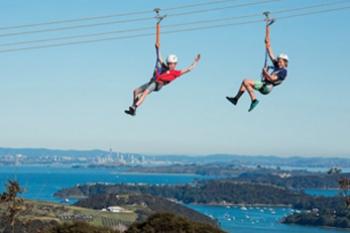 EcoZip Adventures
---
Soak up the scenery from the three giant flying fox ziplines. Fun for young and old, enjoy epic 360 degree views, soar over the bush canopy and then explore ancient NZ native forest. And if you get too worn out from all the excitement, there's a vineyard right across the road when you can rest and refresh yourself. Pick up and drop off can be arranged from the motel.
---
From $119 Adult, $79 Child, Family of 4 $317 (2 adults, 2 kids 15 or under)
BOOK NOW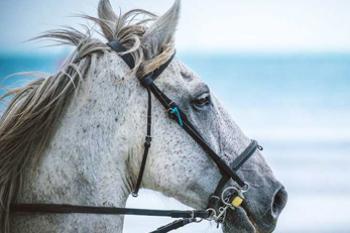 Horse Tours
---
See the best the island has to offer on horseback. There are a number of companies offering horse tours, taking you through some amazing scenery, over beaches, and views at every turn. Suitable for absolute beginners through to experienced riders. Transfers from the motel can be arranged.
---
From $100
BOOK NOW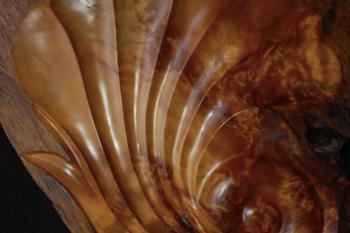 Guided Art Tour
---
This guided tour showcases Waiheke's contemporary art scene. It takes you around vineyards, coastal waters and gets you up close to the artist in their home studio, all while feeling the wind in your hair on an electric bike.
The tour introduces you to five world renowned artists, each specialising in a different medium, including stone, kauri, painting, bronze and photography.
---
From $150 for 3 hours, including electric bike.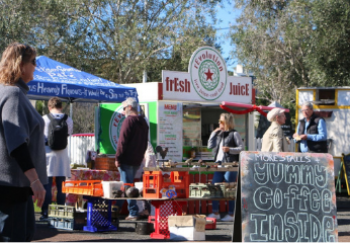 Waiheke Ostend Markets
---
A fun friendly, vibrant, diverse and interesting market space to explore the amazing offerings from the local Waiheke Community.  First established in 1975 the last 40 years have showcased and continue to profile, a huge range of local produce, wines, crafts, art and more.  With both an inside and outside space to explore these markets are a delightful way to spend your saturday mornings.
Dates: Each Saturday 
Time: 7:30am–1:00pm
Location: 76 Ostend Rd, Ostend, Waiheke Island.
Web Site: http://www.waihekeostendmarket.co.nz
---
From $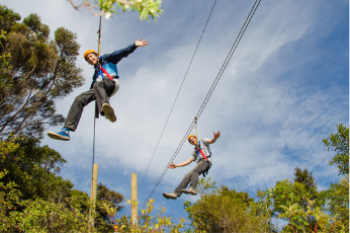 School Holidays on Waiheke Island
---
We're counting down until the April school holidays here in NZ.  Instead of battling the crazy holiday travel madness, why not hop straight on a ferry and whisk the family away for a fun-filled break at our fantastic apartments on Onetangi Beach or at our centrally located Waiheke Island Motel. Relaxing or adventuring, swimming or reading,  vineyards or mountain biking – there is no need to venture further that Waiheke Island – Everything you'd expect from an offshore holiday right in our own back yard for a fraction of the cost and stress!  Think local these holidays and take the stress of international travel off your shoulders – book now for great holiday deals!
---
From $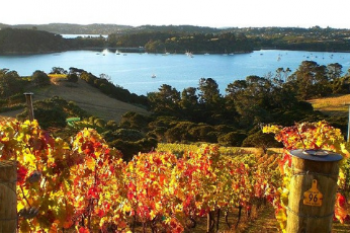 Autumn on Waiheke
---
Take a breather from the more active summer months and enjoy the vibrant palette of burnt orange hues against a backdrop of clear blue skis and sparkling water.  Refreshingly cool breezes mix perfectly with the still warm temperatures and still long daylight hours. 
This is a perfect time of the year for relaxing long lunches at a local vineyard or strolling along the warm beaches without the crowds but with residual summer warmth.
When:  March April & May
Average Daily Temp: Max = 22 (c) 72 (f) Min = 13 (c) 55 (f)
Average Rainfall:  12 - 15 days p/month
Average Water Temp: 18.5 C
---
From $